GRAB THE BEST OF ITALIAN OUTDOOR
Overalp is a Tour Operator formed by a team of experts who are passionate about the mountains and the outdoors.
The idea of creating Overalp was inside each of us since we were young, as we would escape to the countryside and experience the Italian nature whilst practicing sports as often as we could.
After more than 30 years spent traveling the world, we realized that what made Home such a great place to come back to was the uniqueness of the Italian territory, which unites the Alps to the Mediterranean, is home to mountain goats as well as to lobsters, and in which we can taste Limoncello and pizza and visit San Marco and the Colosseum.
As often is the case, sharing common passions brought us together, so we decided to offer a professional service that could be innovative and inclusive and that could really let people grab the best of Italian outdoors and discover its naturalistic, cultural and enogastronomic features.
The people in our team are Carlo Gabasio, Stefano Maffeo ed Isabella Strona.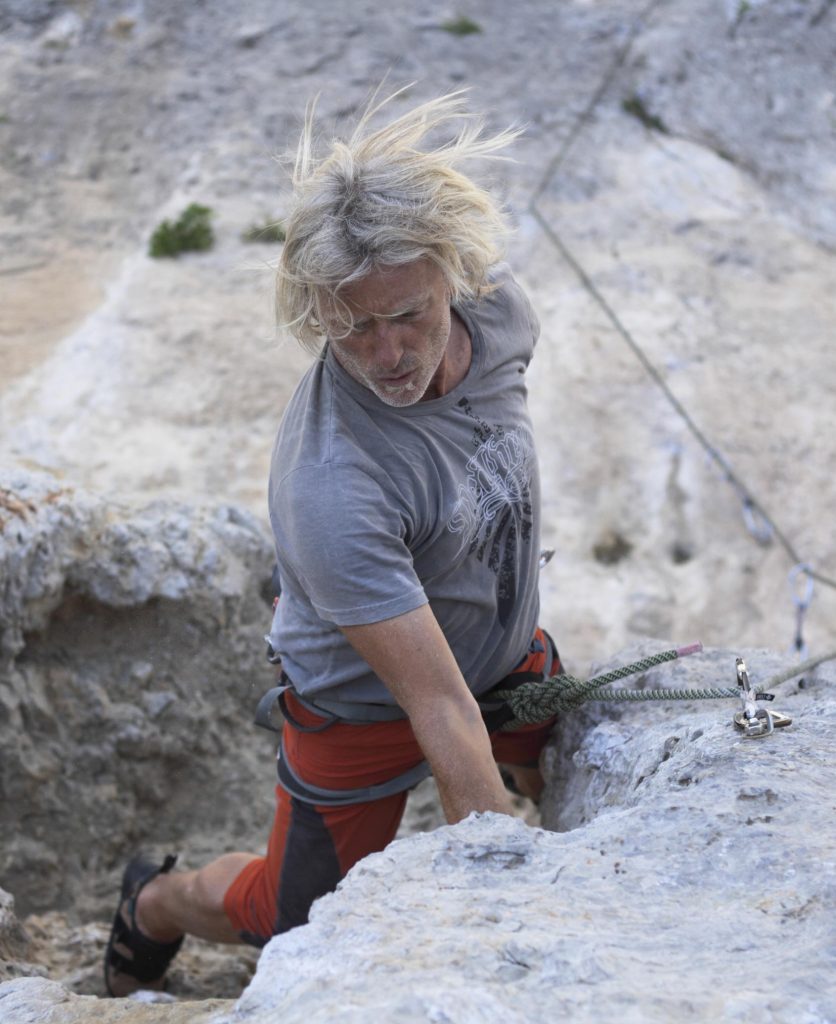 #OverAlp
Carlo Gabasio
Born in Biella, Alpine Guide for almost 30 years, he has been training new Alpine Guides since 1997
Carlo held the prestigious position of Course Director in Alpine Guide Training until 2021. His connections with experts of the field turned out to be essential for the creation of a pool of professional guides that now co-operate with Overalp. During his life, Carlo has lead groups of people all over the world, from the Italian Alps to Patagonia, Alaska, New Zealand and even to the Arctic. In Overalp, he is in charge of creating more technical tours, choosing new partners and producing media content for the website and social pages.
#OverAlp
Stefano Maffeo
Biellese at heart, Stefano is a geologist and focuses on hydrogeological studies and land use planning in Northern Italy.
He has always been a great communicator with a passion for education, which led him to found Equipe Arc-en-Ciel under the scientific guide of Luca Mercalli, long time friend of his. The group aims to promote scientific dissemination and environmental education by creating educational workshops and events.
The scientific experience that he gained through the years allowed him to get in touch with Collegio Nazionale delle Guide Alpine, and eventually to become the instructor of the scientific courses that every one who wants to become Guida Alpina, Guida di media montagna e Guida Naturalistica has to attend.
Stefano has supported the project of Overalp since the beginning and is the creator of MoltoBuono Experiences.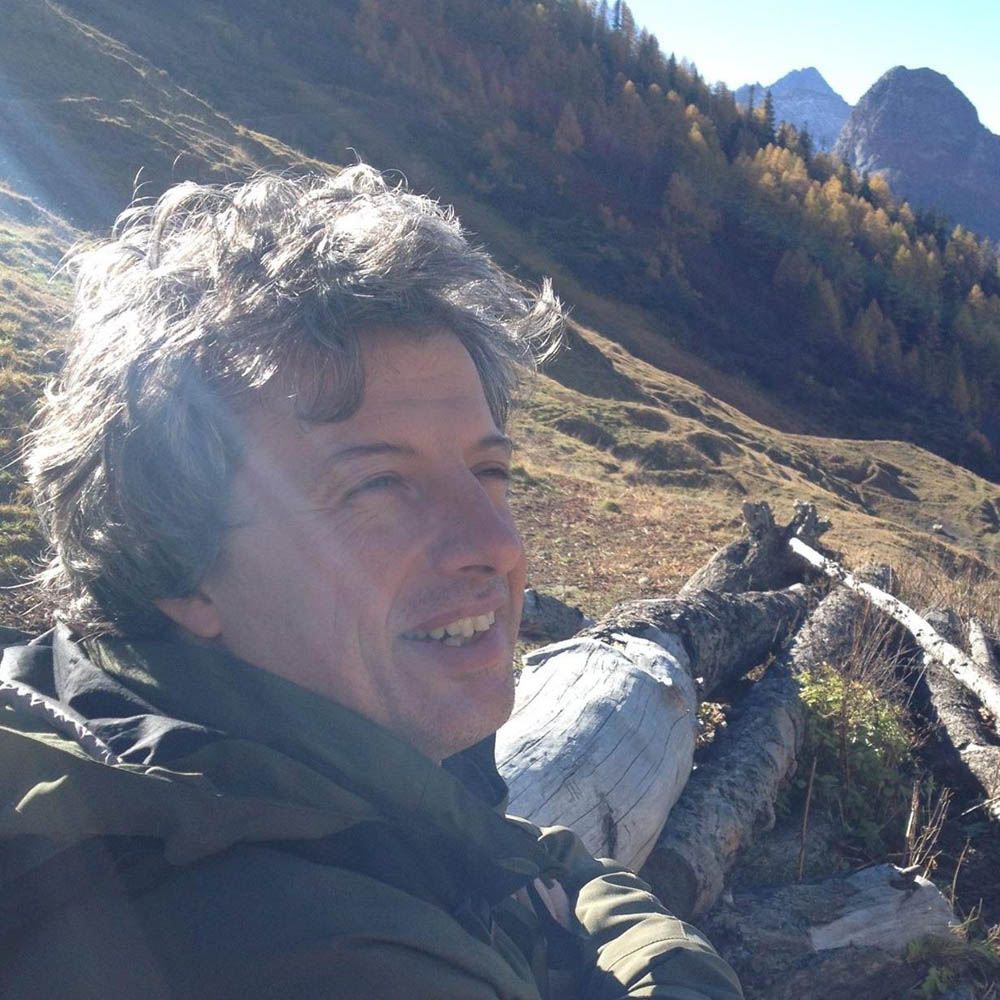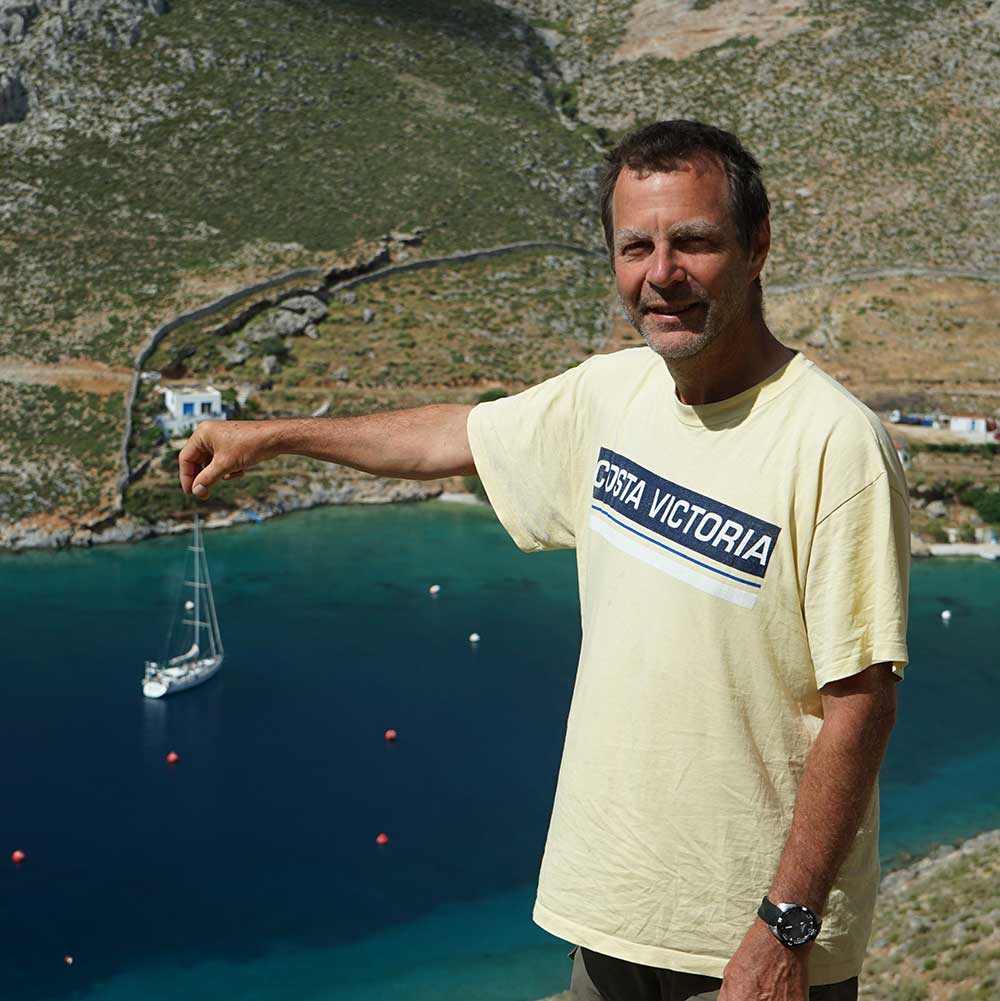 #OverAlp
Paolo Falco
I was born a wanderer and in love with nature.
If you are born that way in Genova, you become a sailor. In Biella, you become someone who goes to the mountains, first to know what is behind that ridge that oppresses you, then the horizons open up. So you follow physical maps, where there are many close contour lines, there you go to explore
Then in 2006 the purchase of Quicksilver, a 16-meter aluminum cutter, the definitive boat, the adventure machine, the self-sufficient means. I find her in Croatia, but Scotland becomes her base. From there we leave for three summers in the North, Svalbard, Iceland, and Greenland. Mountain and sea find their balance, an affectionate coexistence. Finally, the two ways of experiencing nature that have fought for years to get my attention have mixed in a single formidable color. The mountain explored starting from my small, mobile refuge. Twenty lines, forty years of experience, why not share them with others ?