GRAB THE BEST OF ITALIAN OUTDOOR
Overalp is a Tour Operator formed by a team of experts who are passionate about the mountains and the outdoors.
The idea of creating Overalp was inside each of us since we were young, as we would escape to the countryside and experience the Italian nature whilst practicing sports as often as we could.
After more than 30 years spent traveling the world, we realized that what made Home such a great place to come back to was the uniqueness of the Italian territory, which unites the Alps to the Mediterranean, is home to mountain goats as well as to lobsters, and in which we can taste Limoncello and pizza and visit San Marco and the Colosseum.
As often is the case, sharing common passions brought us together, so we decided to offer a professional service that could be innovative and inclusive and that could really let people grab the best of Italian outdoors and discover its naturalistic, cultural and enogastronomic features.
The people in our team are Carlo Gabasio, Stefano Maffeo ed Isabella Strona.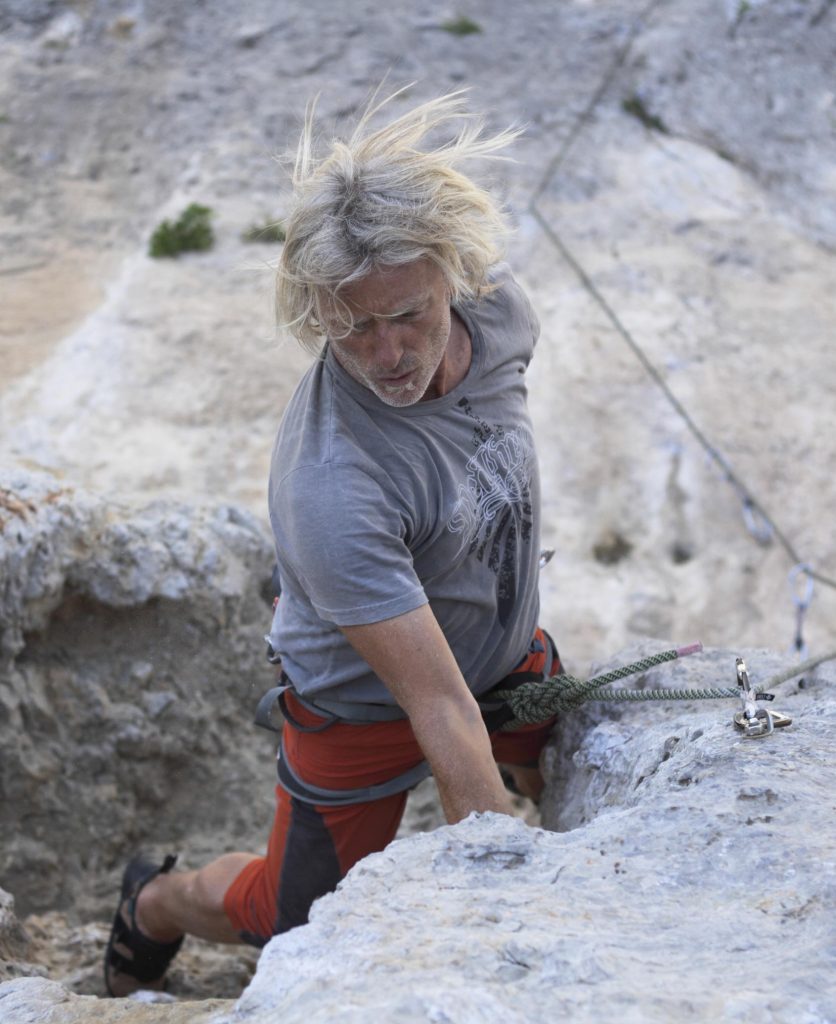 #OverAlp
Carlo Gabasio
Born in Biella, Alpine Guide for almost 30 years, he has been training new Alpine Guides since 1997
Carlo held the prestigious position of Course Director in Alpine Guide Training until 2021. His connections with experts of the field turned out to be essential for the creation of a pool of professional guides that now co-operate with Overalp. During his life, Carlo has lead groups of people all over the world, from the Italian Alps to Patagonia, Alaska, New Zealand and even to the Arctic. In Overalp, he is in charge of creating more technical tours, choosing new partners and producing media content for the website and social pages.
#OverAlp
Guido Chiarle
Torinese, maestro e allenatore federale di sci alpino ha allenato nelle categorie giovanili sin dal 1987
Istruttore di arrampicata dal 1994, nel 1995 ha conseguito a Lione(F) la laurea in Scienze Motorie ad indirizzo Management des Sports, Loisir et Tourisme Sportif. Dal 1997 ha svolto l'attività di agente di commercio e dal 2001 di direttore commerciale nel settore tecnico degli articoli sportivi portando avanti per passione l'attività alpinistica in alta montagna, su ghiaccio e roccia su tutto l'arco alpino. A quasi 50 anni ha deciso di realizzare il classico sogno nel cassetto affrontando il percorso formativo per diventare Guida Alpina ed ottenendo nel 2017 il primo brevetto. Dall' incontro con Carlo e Stefano al corso Guide Alpine è nata la scintilla comune che ha portato alla nascita del progetto OverAlp. Dal 2018 ha lasciato l' incarico di direttore commerciale limitandosi a delle consulenze tecnico/commerciali e ritagliandosi il tempo per seguire il marketing di OverAlp.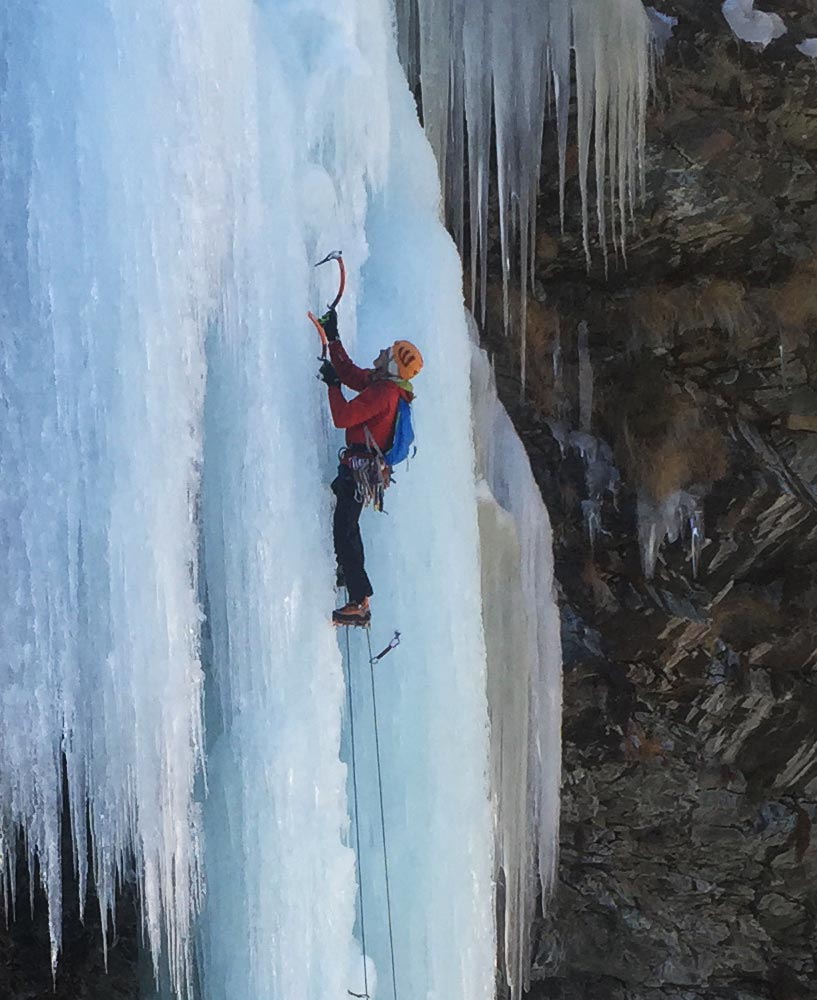 #OverAlp
Paolo Chiarle
Torinese, si è laureato in Economia e Commercio all'Università di Torino
Successivamente ha ricoperto incarichi nel settore bancario e finanziario prima di dedicarsi al mondo dell'impresa, con ruoli di responsabilità crescente all'interno dell'area finanza di holding di controllo dei gruppi commerciali e industriali quotati per cui ha lavorato, estendendo poi queste responsabilità ad ulteriori aree e funzioni aziendali, in qualità di responsabile acquisti, responsabile alla pianificazione di produzione, fino alla supervisione dell'intera supply chain, includendo gestione dei magazzini e della logistica integrata. Grande appassionato di sci e di mountain bike, di cui recentemente è diventato accompagnatore abilitato, ha espresso sin dall'inizio il desiderio di essere parte integrante del progetto OverAlp come conseguenza della propria educazione e formazione culturale, prima ancora che professionale. Paolo è l'amministratore di OverAlp ed è l'uomo con "i piedi per terra" che si è preso in carico gli adempimenti amministrativi, economico-finanziari e gestionali agendo come parte attiva nella definizione delle linee guida del core business aziendale.
#OverAlp
Stefano Maffeo
Biellese at heart, Stefano is a geologist and focuses on hydrogeological studies and land use planning in Northern Italy.
He has always been a great communicator with a passion for education, which led him to found Equipe Arc-en-Ciel under the scientific guide of Luca Mercalli, long time friend of his. The group aims to promote scientific dissemination and environmental education by creating educational workshops and events.
The scientific experience that he gained through the years allowed him to get in touch with Collegio Nazionale delle Guide Alpine, and eventually to become the instructor of the scientific courses that every one who wants to become Guida Alpina, Guida di media montagna e Guida Naturalistica has to attend.
Stefano has supported the project of Overalp since the beginning and is the creator of MoltoBuono Experiences.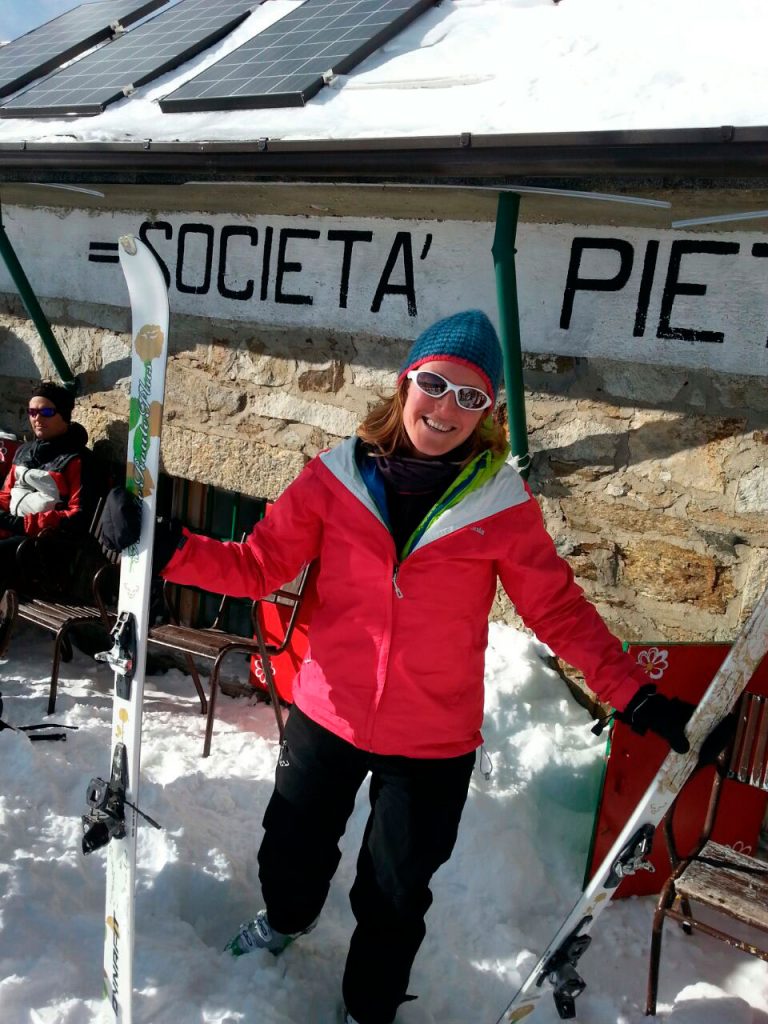 #OverAlp
Isabella Strona
Born and raised in Biella, she graduated in 2002 in business administration with a focus on turism.
She expanded her knowledge by traveling abroad and working in Spain in a tour operator in Seville until 2004.
Once again in Biella, she joined a local longstanding travel agency in which she continued to create and sell travel packages for people who want to discover the world. This allowed her to gain experience and develop professionally and qualify as Technical Director of Travel Agencies. In 2019, she joined Overalp, where she is technical director and head of tourist offers.
At work, Isabella combines her professional experitise with her passion for ski mountaineering, trekking, climbing, and yoga.